Personalized Service
We Build Long-Term Relationships. We Build Your Legacy
Legacy provides more than just the manufactured components and the installation of our tension fabric structures. We provide solutions that include design, contracting, customization and the discovery of our customers' needs. It's a whole team of professionals who can walk you through all the preparation and planning that goes into an installed fabric building.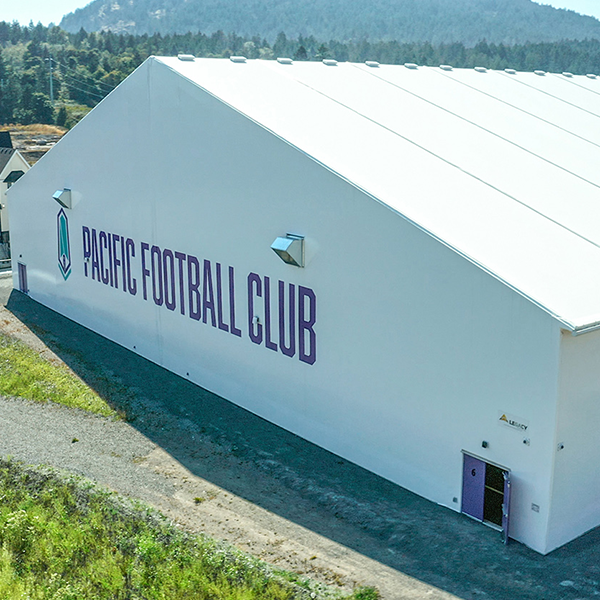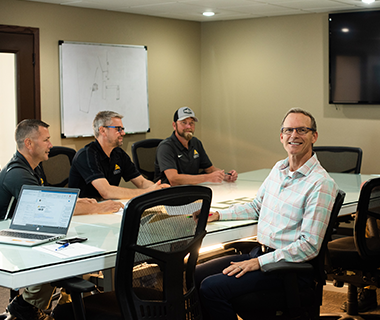 Our Process
Our building and project design consultants will run you through a series of questions about your building, your needs, your limitations and your budgetary constraints. Our consultants then work with our estimating team to optimize the design to fit your end goal.
Our designs abide by engineering practices recognized across the industry. We will make sure your structure abides by all the local building codes including wind speeds, snow loads and seismic codes. We will also work closely with your architect to make sure the building precisely meets your needs.
Our building and product design consultants will work with you to make sure the contracts are all finalized and approved as part of the planning process. They make very complex contractual requirements clear and understandable.
Our design team will take the estimating and engineering data, and the years of know-how, and translate them into a CAD blueprint that will eventually be your building. Our designers use industry-standard software (Metal Building Software or MBS) that adds to the engineering certainty of the project.
Throughout the process and even after installation of the structure, Legacy will maintain a level of communication that will build your confidence in the project. You can expect Our building and product design consultants to communicate with you on a regular basis; you will never feel out of the loop. They are always available to consult.
The conditions at job sites are always changing, so our versatility in construction processes allows us to adapt to any unforeseen building challenges. Our installation processes were created by builders themselves because they are the ones who best understand what works and what doesn't when it comes to quickly installing fabric structures without sacrificing quality.
No job is too big or too small
One Repair Is All It Takes to Add Years to the Lifespan of Your Structure
If you're not ready to upgrade to a new fabric building, we offer replacement covers and installation services for almost any manufacturer's product, including coverall.
We supply all fabric building replacement components, including new fabric covers. We can get components to you in two ways – either by visiting your site or through measurements and photos you provide. For larger repairs or structure replacement covers we recommend an onsite crew; some smaller repairs you may be able to complete yourself.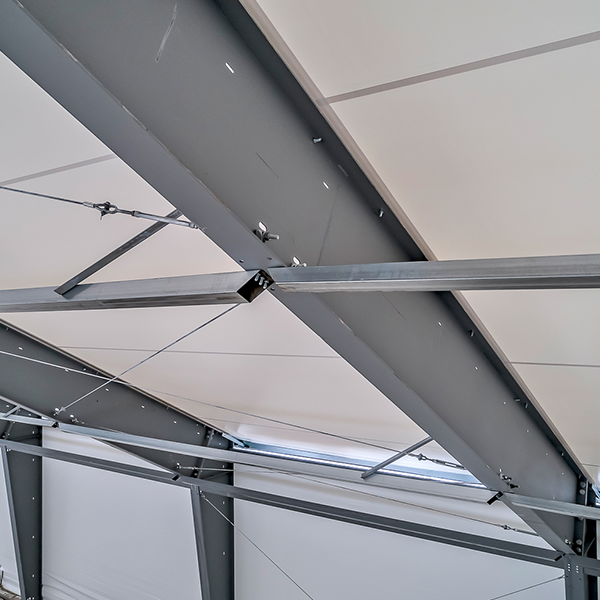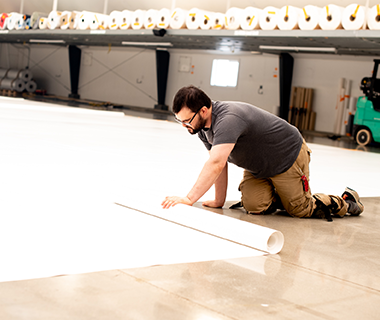 Repair and Replacement of your Fabric Building
Legacy has the expertise, materials, tools and necessary to recover and reskin fabric structures. No matter the brand of building or the cause of the damage, our professional team will travel to your location to provide fabric structure recover services.
If you decide to upgrade the building during your fabric building repair, we can assist with expanding, relocating or adding insulation. No one is more experienced with coverall building repairs and upgrades than the Legacy crew.
All fabric membranes are manufactured onsite. This allows us to control the quality of the cover, and helps us meet tight timelines so your building can be back up to full capacity more quickly.
Our professional installation crews are on the road and ready to deploy to any location to repair or replace fabric buildings. No team has more experience with Coverall buildings and no two Coverall building projects are exactly alike. Our customers come from a wide range of industries, but some are more likely to require a fast Coverall solution than others.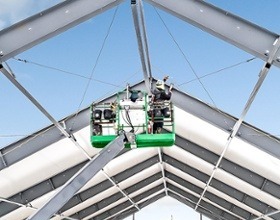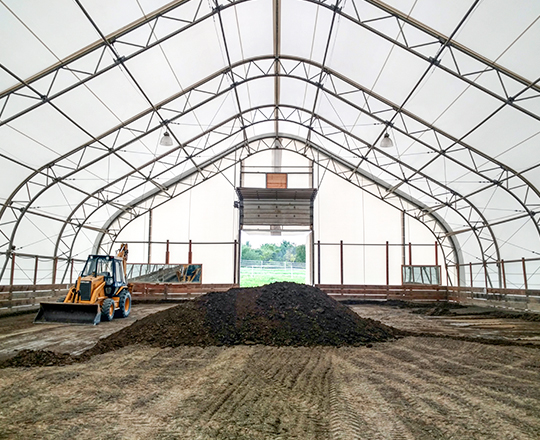 CoverAll Building Services
Some of the most common types of buildings that require a fabric structural replacement include:
Storm-damaged buildings
Older buildings with structural defects
Buildings requiring expansion
Buildings requiring a cosmetic update
No job is too big or too small – from a small tear repair to an entirely new cover, the Legacy team has the supplies and expertise necessary to do the job. We can provide guidance and materials to complete small repairs on your own, or our crew will travel to your area to complete needed repairs.
Our Building materials are of the highest quality. One repair is all it takes to add years to the lifespan of your structure
Request a Quote
More Tension & Less Stress
Building projects with Legacy Building Solutions means creating custom engineered fabric buildings based on your project's specifications. Together, we'll create the ideal building to meet your requirements while eliminating excess square footage, increasing energy efficiency, and resulting in a faster return on your investment.
Simply complete the form to request a quote for your fabric building structure and our team will follow up with you to get started.