About Legacy Building Solutions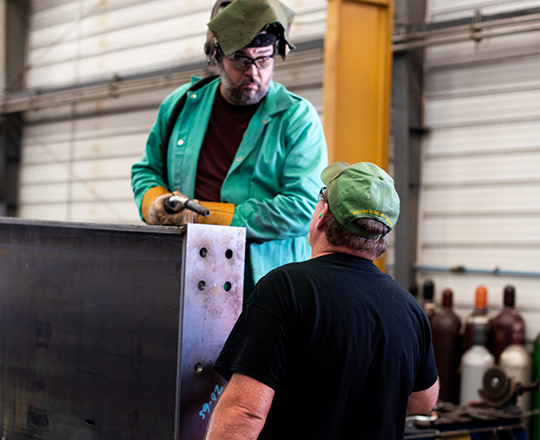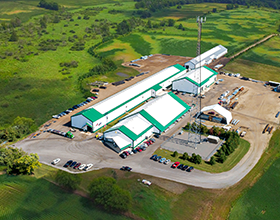 Engineering. Certainty. Legacy.
Legacy Building Solutions is the Direct Response to an Industry That Needed Safer Design and Engineering Solutions Benefiting Customers and the People They Serve.
We provide building solutions for more than a dozen industries and within a variety of applications including military, states/municipalities, agricultural buildings, equine riding arenas, aviation facilities, and sports complexes.
Our customers benefit from every aspect of our process, which is designed to help you reach your end goal. We're committed to building relationships and remarkable fabric structures.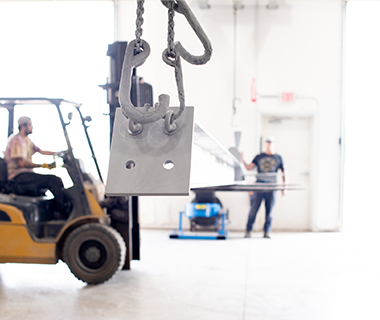 Why Legacy?
Advanced Engineering
At Legacy Building Solutions, we create custom-engineered fabric buildings based on the project's specifications. Creating the ideal building to meet your requirements, eliminates excess square footage, increases energy efficiency, and results in a faster return on your investment. Our engineering team is licensed in multiple states and provinces, and we can provide stamped drawings for any location in the U.S. and abroad. Our building engineers and consultants are among the most experienced in the fabric building industry.

In-House Capabilities
Our specifications for exceptional custom fabric building manufacturing are clear and thorough. Every building component meets quality standards set by Legacy and the appropriate certification agencies. Steel framing members and small components are fabricated on site from 55 ksi steel. Painting and priming are completed in our state-of-the-art painting facility and the fabric panels are manufactured in our temperature-and humidity-controlled warehouse. That provides the ideal environment for welding fabric. After all components are completed, they are inspected by our quality control team and then shipped to the building site. Legacy Installation crews arrive on site to unload the building components and begin constructing.

Relentless Quality
Quality isn't a byproduct of the work itself; it's an embedded standard. Year after year, the standards of quality change, and Legacy leads the charge of meeting quality standards. All building components, including the fabric and frames, are manufactured at our Central Minnesota facility. We do this because it allows us to control the quality of the materials and the process.
All of Legacy's processes are certified by ISO 9001:2015, and we maintain other certifications including CWB, AWS, CSA A660, and Florida Product Approval.
Legacy's patented fabric attachment system and our fabric panel manufacturing is one area where Legacy's team has established a unique position in the industry. Our patented fabric attachment system—and ExxoTec™ fabric allows for superior and safer fabric tensioning during installation.

Our Core Values
Quality
We provide the highest degree of quality in every component, solution, service, and endeavor of our company.
Listening
We listen with intent to value, respect, and understand what our clients, employees, and suppliers have to say.
Responsibility
We are committed to being consistent, true to our word, and accountable to each other, our clients, community, environment, and to our company.
Employees
We invest in our employees through professional development and growth opportunities. We will build and nurture relationships that promote positive engagement.
Teamwork
We are individuals working toward a shared goal to prosper as a team and achieve success for the whole. To encourage, collaborate, and celebrate success together.
Continuous Improvement
We relentlessly pursue creative solutions and excellence in all aspects of our business and personal performance. We continue to innovate with forward momentum.
The Foundation of Legacy
Our Mission—we have staked our reputation on quality, safety, and customer service. Our goal is constant improvement and constant innovation—in our buildings and our processes. We also strive to create long-term and rewarding relationships. Our in-house design, manufacturing, and installation crews are held to the highest standards to better serve our customers. We accomplish this by empowering our customer-focused employees to act ethically, responsibly, and with ingenuity.
We've Got You
Covered
Legacy has a reputation for being forward-thinking, innovation pushing, and leader in excellence. We share our stories and principles to highlight safety and the best building practices in our industry regularly. Stay in the know by subscribing to any combination of our efforts: