Fabric Building Structures
Fabric Buildings for State and Municipal Agencies—It's All About The Taxpayers
Legacy has years of experience with state agencies and municipalities building salt and sand storage projects, fire halls, public works structures, and wastewater/biosolid pavilions. The durability and economics of our tension fabric structures will give your department, and the taxpayers, reason enough to consider building with us. Because we have worked with so many governmental and educational organizations over the years, we have learned a lot about the challenges you face. You won't have to spend a lot of time educating us about how you finance, bid and complete projects. We get it.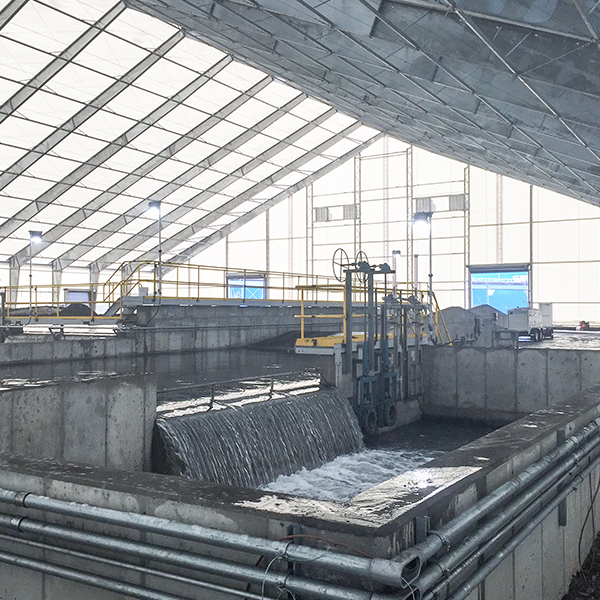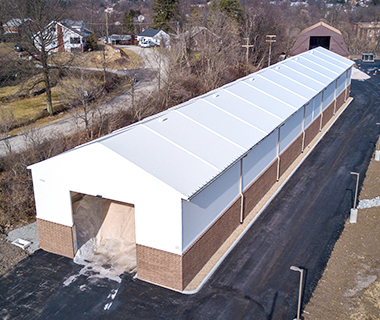 Our Process
Whether you have a complete building spec or just an idea in mind, our team will lead you through the design process with expertise and efficiency.
Our in-house engineering team leads the charge on creative solutions that benefit all project stakeholders—namely you.
Legacy is an end-to-end manufacturer, meaning your project will be built right on site in our 87,000 sq ft facility in St. Cloud, MN.
Now to the good stuff. Your installation benefits from our safe, effective process in one of two ways—your Legacy rep onsite with local crews or full install services.
Testimonials
Protecting this equipment helps it run more efficiently.
We didn't have any experience with fabric buildings, but they were a cost-effective solution for our needs. Protecting this equipment helps it run more efficiently. So far the building is doing the job of providing protection for the new equipment.
Victor Cernius
Regional Water Resource Agency
It seemed to be the perfect solution.
The building needed to be as salt resistant as possible. Legacy had a solid steel frame as opposed to tubular steel – it seemed to be the perfect solution.
Mark Edelmann
Bethel Park
It was a good experience working with Legacy.
Our transportation system requires the diesel buses to be stored in a facility to keep them warm and protected from the elements. Legacy's customized fabric structure design was able to fit our purposes. Their in-house installation crew put up the building very quickly. They're easy to work with and willing to help, and the communication with the city and responsiveness throughout the project was very good.
Joe Balge
Davenport Department of Public Works
Start Your Project
Partnerships Equal Structural Integrity
Whatever your industry, project, and desired application, the Legacy team of engineers will make your vision a reality. Start your project with the team who will finish strong—like our partnership.