Fabric Building Structures
Fabric Buildings for Farming and Agriculture—It's All About The Cows (Crops, Feed, Livestock... You Get the Idea)
Is it time to step away from the traditional hoop fabric buildings and really invest in your farming operation? Legacy does fabric buildings for agriculture with a difference. We use solid steel frames, proprietary PVC fabric and epoxy coatings for corrosion protection. Most importantly, we customize every structure to your needs. No more picking buildings out of a catalog.

We combine natural light, quiet interiors and maintenance-free exteriors into a structure that will last for decades in all climates.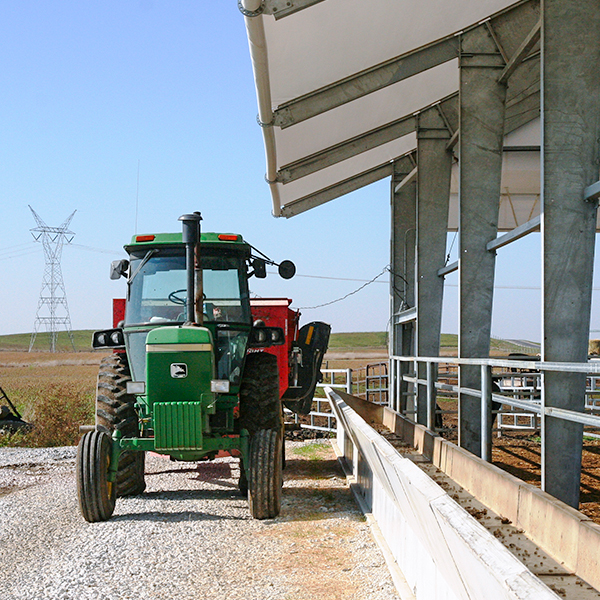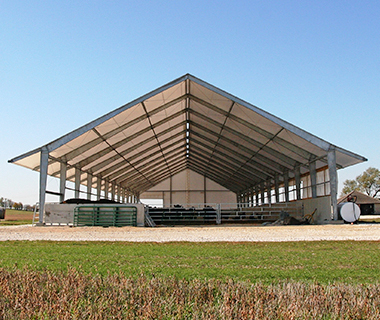 Our Process
Whether you have a complete building spec or just an idea in mind, our team will lead you through the design process with expertise and efficiency.
Our in-house engineering team leads the charge on creative solutions that benefit all project stakeholders—namely you.
Legacy is an end-to-end manufacturer, meaning your project will be built right on site in our 87,000 sq ft facility in St. Cloud, MN.
Now to the good stuff. Your installation benefits from our safe, effective process in one of two ways—your Legacy rep onsite with local crews or full install services.
Testimonials
Amazing amount of light.
You stand inside and have this amazing amount of light. It's hard for me to imagine that anyone would want to have a metal roof over them.
Lynda Krogh
Highland Farms
Their mission is customer service.
My family owned and operated Kuka Equestrian Center LLC. From the get-go, Legacy Building Solutions has been absolutely wonderful to work with. Their mission is customer service. If you have any questions, you don't get the runaround and someone is on it right away, and they stay in communication with you. If you are in need of a building, look to Legacy Building Solutions and let them put together the perfect building for you.
It's kind of like being outside all the time but still having shade.
I love the amount of sunlight that you still get through the roof. It stays pretty warm in the winter and cooler in the summer. It͛s very quiet inside. When you get rain or hail or wind, there's no banging or clanging, no sharp or rough sounds. The acoustics are good. It's fresh and dry and clean. You don't ever have condensation dripping off the roof. It's a controlled environment, yet you still get the benefit of the daylight coming in.
Start Your Project
Partnerships Equal Structural Integrity
Whatever your industry, project, and desired application, the Legacy team of engineers will make your vision a reality. Start your project with the team who will finish strong—like our partnership.