Design Your Dream
Build Your Legacy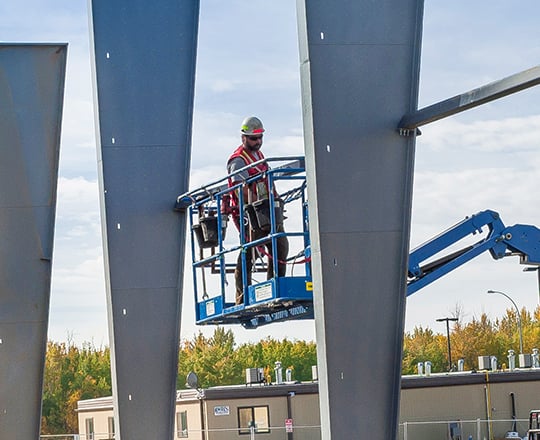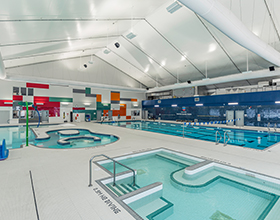 Your options are almost limitless with a tension fabric structure from Legacy Building Solutions. We can help you build your dream to your exact specifications. With rigid steel framing, the choice of advanced ExxoTec™ fabric, and our patented fabric-attachment system your building will go up faster, reduce long-term maintenance costs, and provide an overall better atmosphere than a similar steel structure.
These building options will help you understand what is possible with a Legacy ExxoTec building. However, don't feel constrained to just your options listed here. Your building will be 100% custom-designed to your exact needs–just tell us what those are.
Read below about some of the key building elements that will be custom designed for your building:
Industries We Serve
Dimensions
Building Enclosure Options
Equipment and Interior Design Options
Building Cladding and Frame
Select Your Color
Building Insulation Options
Architectural Options
Industries
Legacy Buildings are in use all over the world for many different purposes.
Dimensions
A free span building is more versatile meaning you get more usable space. Legacy can build to whatever length you need and has constructed buildings with widths over 300 feet (91 meters).
You are not limited to only a rectangular building. Legacy's process allows for complete customization of your building's footprint.

Building Enclosure Options
Your building will be customized to do exactly what you need it to. That includes how enclosed or open it is.
Your building enclosure options:
Fully enclosed
Open on one end
Open on both end
Open on all sides
Garage-Style Doors on any side

Examples of Equipment and
Interior Design Options
A Legacy building's rigid steel frame can support a lot of weight. This gives you more options for installing equipment and interior design. Does your building require any of these?
HVAC equipment
Cranes
Fire suppression system
Conveyors
Scoreboards
Stage lights
AV equipment
Solar panels

Building Cladding and Frame
You have options for the fabric cladding of your building. The industry standard is 12oz. polyethylene. Legacy's standard is our proprietary ExxoTec™ which is tougher and withstands UV rays better. ExxoTec™ is available in two weights.
ExxoTec™ Pro 19oz.
ExxoTec™ Elite 28oz

Select Your Color
You can customize your cladding with designs, logos, and wording. Both weights of the ExxoTec™ are available in five standard colors, and others are available. Standard primary building colors:
White
Navy Blue
Green
Tan
Gray
The rigid steel frame of your building can be coated to make it more durable and protect it against corrosive environments. Your options are hot-dipped galvanized or EpoxxiShield™, a proprietary epoxy coating that offers better protection in harsher environments.
Hot-dipped galvanized
EpoxxiShield™

Building Insulation Options
Legacy's tension fabrics are thermally non-conductive. This helps buildings stay warmer in cold weather and cooler in hot weather. Insulation or an interior liner are both easy options to add if you need them though.

Architectural Options
The architectural options for your Legacy Building are almost limitless. Features you want to make sure get incorporated into your building.
Mezzanines
Windows
Exterior facades
Special colors or logos
Other

REQUEST A QUOTE
Working with Building Experts
We not only design, manufacture, deliver, and install custom-made buildings, but we will help guide you through the planning, approval, and building process. We know how to make a proposed project go from ideation to ribbon cutting, and we know that every industry has unique needs, planning processes, and stakeholders. Get in touch with our team to learn how you can start building your legacy.