Our Middle Name is Customization
A Partnership You Can Trust
We partner you with a dedicated fabric building expert who learns your needs and the details of your project. Your consultant will stay with you through every phase of the project.
Legacy Building Solutions designs and builds fabric structures to fit your specific needs while ensuring safety, longevity and functionality. We consider every detail of the structure's purpose, daily use, site environmental factors and building code requirements. Our fabric building design criteria ensure your fabric structure is optimized to maximize efficiency and your return on investment.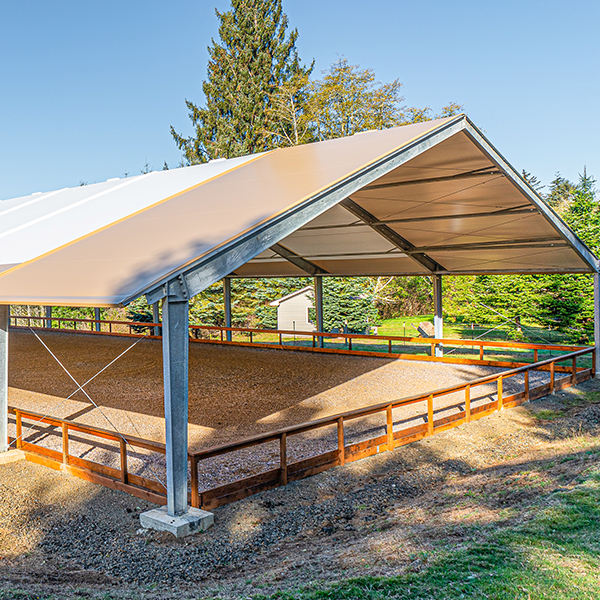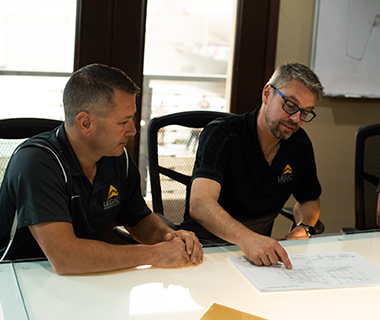 Built for You
Up-Front Design and Clear Communication
Legacy decided that building off-the-shelf, prefabricated fabric structures was not a good fit for the innovations we were implementing. Instead, we custom design each building to the needs of the client. No two clients are the same, and no two projects are the same.
We combat that with transparent up-front design and clear communication. For example, our design team will give you an exact price before you sign any contracts. Since we use our own crews to construct a building, our clients don't get blindsided by costs from "subcontractors." Likewise, with Legacy doing the fabrication of steel and fabric building components, we can control costs.
Legacy's design process allows us to tailor each building for our clients without adding cost or time to the process. Our designers get the drawings finalized, the project is passed to our steel and fabric manufacturing plants, and the whole building is loaded on trucks before being shipped to your site. Because so much of what we do is handled in-house, there are fewer chances someone could drop the ball.
We have incorporated quality into every aspect of our production process, from our solid steel frames to our ExxoTec™ fabric to our EpoxxiShield™ corrosion protection to our patented fabric attachment system. We are constantly looking for and finding ways to make our buildings better.
We are proud of our ISO 9001 certification and CSA A660 every year and achieving Florida Product Approval, one of the most challenging product testing agencies in the construction industry.
One of the primary reasons Legacy Building Solutions was established was to introduce a new standard for the quality building of tension fabric structures. We saw improvements that could be made to fabric buildings, and we made them. Even though every building we create is different, we will not compromise on a structure's fundamental components. That's why our clients trust that the custom structure they order will meet or exceed their expectations for quality materials, quality engineering, and quality construction.

Start Your Project
Partnerships Equal Structural Integrity
Whatever your industry, project, and desired application, the Legacy team of engineers will make your vision a reality. Start your project with the team who will finish strong—like our partnership.