Advanced Capabilities with Options
We Provide 100% In-House Service From Concept to Build-Out
Legacy fabric structures are designed used FEA software with manual quality checks. This allows collateral and fabric building hanging loads to be suspended from the building frame without overburdening the frames.
We don't just offer comprehensive options for hanging equipment in our buildings, we also provide 100% in-house service from concept to build-out. We will fully engineer your building to meet your needs.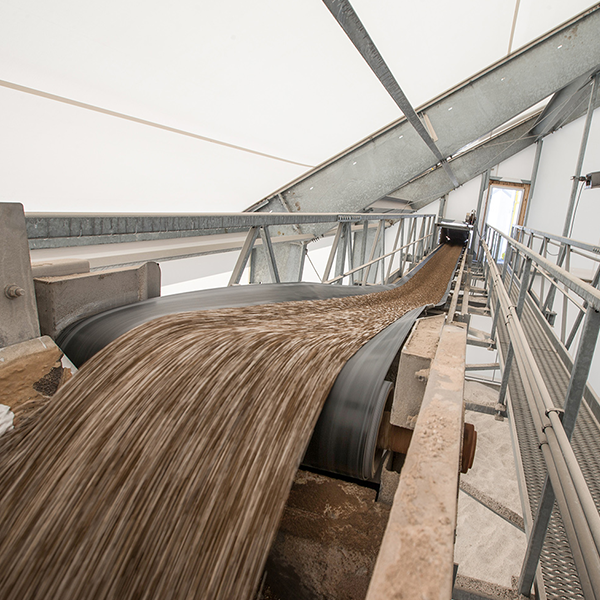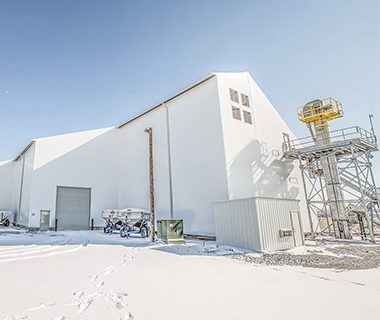 hanging load options
Conveyors
Fabric structures with conveyors simplify the loading process for bulk products such as sand, fertilizer and agricultural commodities. The weight of a fully loaded conveyor and catwalk, along with necessary wall penetrations, may be added anywhere on the building frame.

Cranes
Cranes are particularly important when moving heavy materials, like beams and heavy equipment. The fabric structure's frames can be engineered to support cranes from the roof beams, especially in manufacturing and maintenance facilities.

Mezzanines
Mezzanines or viewing platforms in sports centers and entertainment venues allow all or most of the floor space to be used for practice or events while creating a space for spectators and even offices. Rigid steel frame fabric buildings are designed to accommodate the weight of the mezzanine as well as the dynamic load from people and equipment on the platform.

Sprinklers
Local building codes, industry regulations or your own procedures may require a sprinkler system inside your tension fabric structure. Our engineers and consultants have the experience to incorporate a wet or dry sprinkler system into the building design. Sprinkler systems may be used alone or in combination with flame-retardant fabric.

Lighting
Lighting systems in fabric buildings are critical for nighttime work and to control the interior lighting for entertainment and athletics buildings. Such systems can be suspended from the steel frame, with the relative loads accounted for during the building's engineering phase.

Heating + Cooling
In instances where ventilation or insulation do not adequately control the environment in a fabric building, add an HVAC system for year-round comfort.
Fans, vents, heating and air conditioning systems can all be incorporated into your building design. We have options as simple as passive louvers or as complex as air rotation units, powered fans and climate control systems. We can design an HVAC system that will keep the entire building the proper temperature, regardless of the outside conditions.
Or incorporate multiple cooling and heating systems, including in-floor, radiant and forced air. Any heating or cooling system will also combine with fabric's natural tendency to hold the inside temperature for a comfortable building for all occupants.

Solar Panels + Photovoltaics
Increase the energy efficiency of your fabric structure by adding building-integrated solar power. Solar power is available to meet corporate social responsibility/sustainability goals and for remote, off-grid locations.
Two types of fabric building solar panels are available: crystal silicon panels or thin-film photovoltaic sheets. Both systems are roof-mounted for maximum efficiency, security and durability.
Your building consultant will recommend a roof pitch to increase the efficiency of your rooftop solar array, as well as advise on the roof load required, power integration systems, tax and depreciation advantages.
Pre-construction planning will enable adding fabric building-mounted solar panels during building erection or at a future date. Contact us to learn more about options available for solar panels and off-grid building operations.

Start Your Project
Partnerships Equal Structural Integrity
Whatever your industry, project, and desired application, the Legacy team of engineers will make your vision a reality. Start your project with the team who will provide you more than the structural integrity of your building a partnership.