If you dream it, We can build it
Customizable Fabric Structures
Every aspect of a Legacy fabric building is customizable. The length, width, sidewall height and peak clearance are all individually optimized to maximize the building square footage. Tall, narrow buildings to fit on a small lot or clear span designs over 300 feet wide – anything is possible with customizable fabric structures.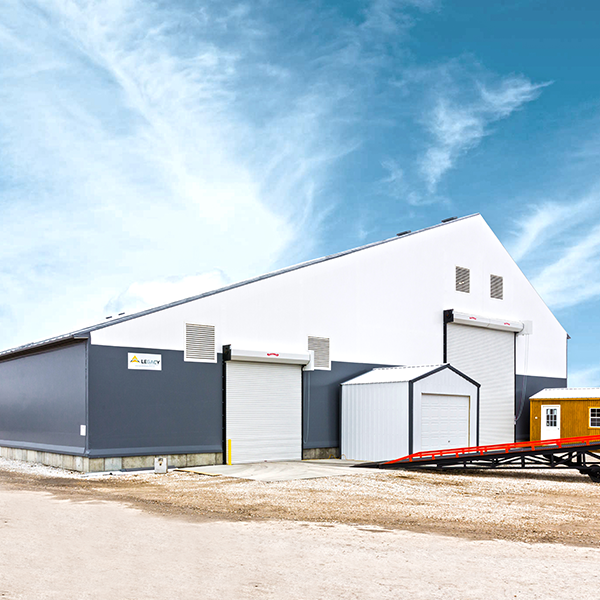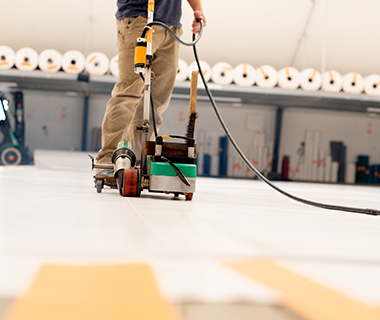 Clear Span Design
Legacy's computer-aided design and engineering creates features not typically associated with fabric buildings – including lean-tos, offset peaks, overhangs and varying column heights.
In an offset peak building, the highest point of the structure is not in the center. Offset peaks accommodate conveyors or catwalks where you need them, and support lean-tos and other building loads. Offset peaks give a building a unique look not possible with other fabric buildings.
Adding a lean-to creates additional space. An enclosed lean-to may be used as storage, a heated work area or even office space. Open lean-tos protect vehicles, equipment, bulk materials and more from rain and moisture. Any size of lean-to is available, as well as multiple lean-tos on one structure.
Varying column heights allow one side of the building to be built on an existing wall while the other side extends all the way to the ground. For example, varying columns are an effective way to use existing foundations as part of the building design.
Adding overhangs is another way to create a unique look and increase the functionality of a building. Overhangs protect the area next to the building and divert moisture. Overhangs are customizable to any length and may include ice breakers to prevent large chunks of ice and snow from striking the ground.
Legacy custom fabric buildings are available with a clear span design over 300 feet wide. In instances where clear span design is not a priority, adding interior columns can possibly reduce the building cost.
Start Your Project
Partnerships Equal Structural Integrity
Whatever your industry, project, and desired application, the Legacy team of engineers will make your vision a reality. Start your project with the team who will provide you more than the structural integrity of your building a partnership.