All The Space for All the Activities
Free Span Buildings Provide Versatile Storage for All Industries
Legacy's fabric clear span buildings provide versatile storage for all industries. The clearspan fabric structure design gives our customers greater options for functional, efficient buildings. The solid steel frames and architectural fabric combine to create some of the widest clearspan buildings in the industry.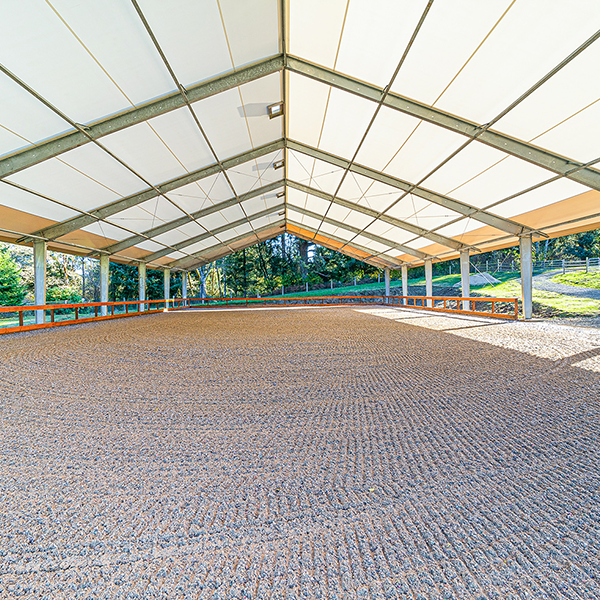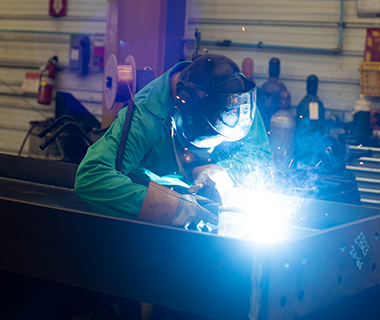 All the space for all the activities
Free Span Fabric Buildings
Free span buildings have no interior support columns. They require precise engineering to ensure the beams and walls support the weight of the roof, hanging loads (such as conveyors) and additional weight from snow or ice.
Building engineers designing free span buildings use FEA software and manual quality checks to create support beams and foundations sturdy enough to withstand the pressure and weight on the structure. While not all builders can create a wide free span structure, Legacy has designed fabric structures over 300 feet (91 meters) wide.
Free span buildings adhere to the same safety and building codes as column-supported buildings. The building's weight, as well as any additional weight placed on the structure, is transferred to the outer walls and foundation – which are properly reinforced to support the entire building.

Engineering Excellence
A well-engineered free span building will have the same design flexibility as other structures, including the capability to add insulation, large doors, hanging loads and more. The load from these additional features will be safely supported by the building frame and foundation.
While support columns may decrease the initial cost of construction, the inconvenience of maneuvering around pillars quickly outweighs the cost savings.
With no columns, free span buildings have more open floor space and an unobstructed view. This means more room for occupancy, storage and equipment without requiring a larger building.
Free span buildings have long been popular for bulk storage and warehouse applications. Without support posts, there is more room to optimize pile heights, add additional storage bays, and maneuver trucks and equipment. And with no columns to dictate the placement of cranes and conveyors, the entire building is custom designed for your operation.
Airplane hangars, aerospace storage and MRO facilities also require the additional space and maneuverability of clear span structures. Store and maintain aircraft in a building large enough to accommodate wide wingspans. Sports stadiums also require open floor plans and tall clearances naturally present in free span structures.
Inside clearspan fabric structures, you are free from worry about equipment colliding with support columns, or from columns rotting or rusting. Legacy buildings combine the benefits of fabric with wide clear span design for durable, efficient buildings custom engineered to suit your needs.

Multi-Use & Reliability
A free span building provides you with versatile and functional options that you may not find with other structures. No where is that more true than with our sports facilities. Having a completely open space without obstructions is vital when throwing a long bomb, hitting a fly ball or running downfield. Many of our customers use our fieldhouses for a wide array of sports that all have one thing in common: they use every inch of the free span space.

Whether you're looking to store a large amount of corrosive material or scrimmage your football team, a free span building makes total sense.
Get a Quote from Legacy
More Tension & Less Stress
Building projects with Legacy Building Solutions means creating custom engineered fabric buildings based on your project's specifications. Together, we'll create the ideal building to meet your requirements while eliminating excess square footage, increasing energy efficiency, and resulting in a faster return on your investment.