Energy Efficiency. Customization. Unsurpassed Quality
Our Patented Attachment System & Experience Create the Longest-Lasting Attachment in Any Conditions.
Not only do we provide you with countless options for endwalls, doors, liners and more, but our buildings also offer additional benefits including energy efficiency, customization and unsurpassed quality.
Endwall fabric panels are vertically and horizontally tensioned for a secure, appealing fit. Our patented attachment system and experienced installation crew create the longest-lasting attachment in any conditions.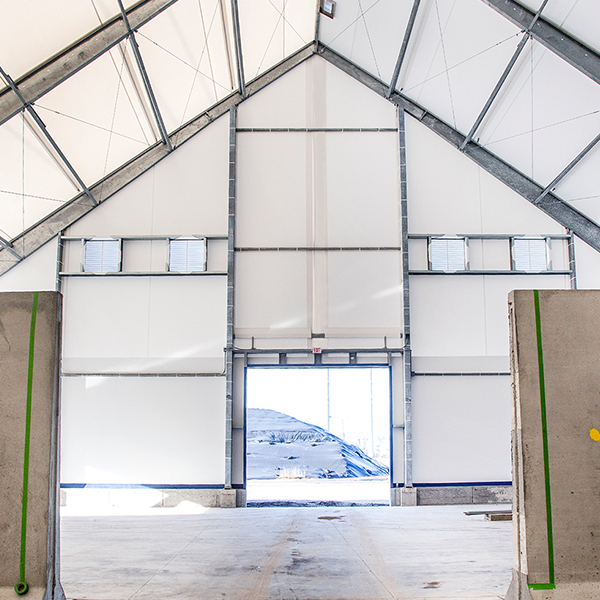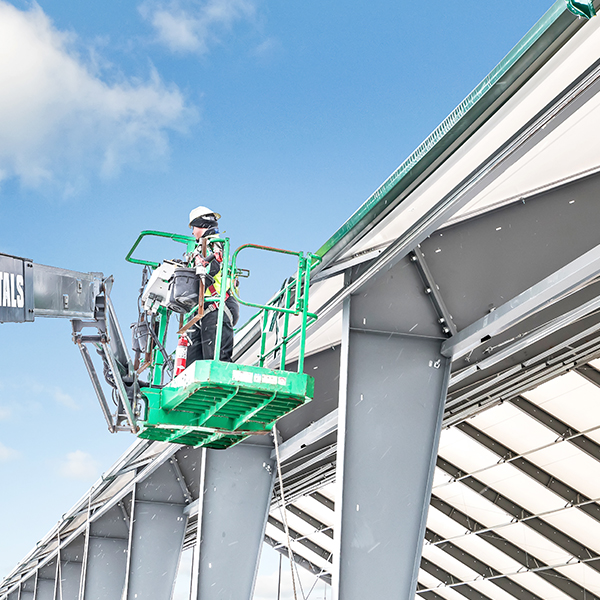 Fabric building endwalls
Unparalleled Expertise
In Legacy's system, the fabric is secured to all vertical and horizontal steel framing members; additionally, the fabric is two layers thick in every location where an endwall panel contacts a supporting steel member. This adds strength to the fabric anywhere the steel is not completely smooth.
The top edge of each fabric building endwall panel is snugly fitted for a weather-tight, appealing fit. The fabric attachment will withstand high winds and severe weather.
Other construction materials, such as steel, concrete and fiberglass may also be used on the endwalls. Because of their larger size and accessible location, endwalls often contain one or more doors.

Framing & Ventilation
Our HSS (hollow structural section) endwall columns provide outstanding high-yield strength of 46 ksi and minimize the need for lateral bracing when compared to open section members.
Fabric is supported by girts or "fabric stops," which ensure proper fabric attachment. The girts prevent friction, maintaining the strength and longevity of the fabric.
Fabric building endwall ventilation allows fresh air to flow from one end of the building to the other, maintaining a dry interior and cooler temperature. Endwall ventilation may be used alone or in tandem with other building ventilation systems. One or both endwalls may also be left open for maximum ventilation and equipment access.
Active and passive endwall ventilation options are available based on the building size and use. Examples of endwall ventilation systems include powered fans, painted and aluminum intake louvers, and mesh panels.

Start Your Project
Partnerships Equal Structural Integrity
Whatever your industry, project, and desired application, the Legacy team of engineers will make your vision a reality. Start your project with the team who will provide you more than the structural integrity of your building a partnership.