Side Wall Options
Legacy custom structures have fabric building side wall options to increase durability and accessibility.
Fabric, concrete, steel, stone and other materials may be placed along the building side walls. Concrete or steel side walls increase the wall's load strength and resistance to damage from accidental collision. The weight of alternative cladding options will be accounted for during engineering.
For maximum airflow and ventilation, pavilion-style buildings are available with open or partially open walls.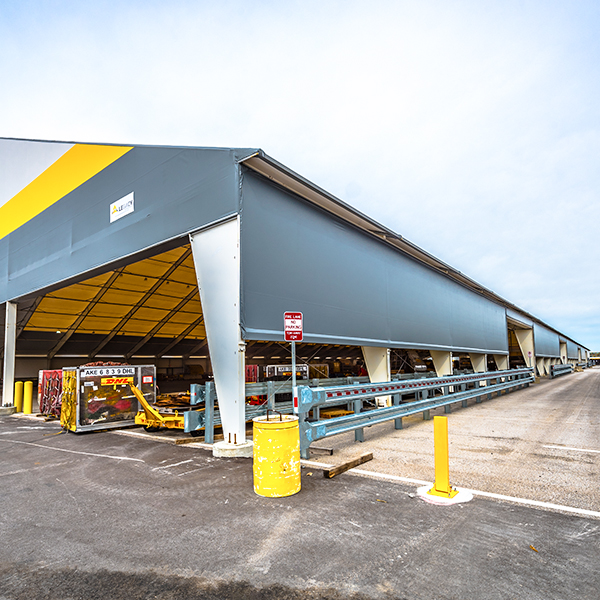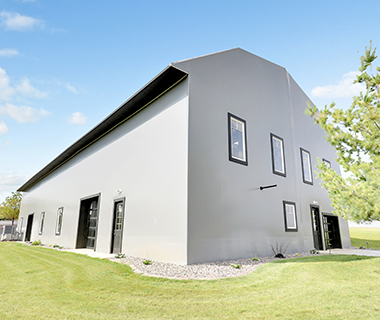 Cladding
Fabric building sidewall options include several colors and weights. Side wall fabric can be the same color as the endwalls and roof, or choose a complementary color for a unique look. No matter what type of fabric you choose, individual panels are fabricated independent of the roof and endwall fabric panels. Fabric panels are double-ply and secured to all steel supports for longevity and strength.
Doors & Openings
Straight sidewalls and solid steel frames make the addition of doors and windows seamless. We can engineer a building for entrance doors for the general public (sports facilities) all the way to massive hangar doors for military aircraft. A recent military project had a special hangar door designed to withstand 195 mph winds. Our solid steel beams give us, and our customers, a great deal of engineering flexibility.
To our minds, a building isn't just walls and a roof. A fabric structure needs the ability to add options that you would expect from any building. And that means doors, windows and any number of functional elements.
More Than Just Fabric
Our buildings are fully engineered to be efficient, cost-effective and meet your operational needs. Whether you need special liners for metal-working facilities or no sidewalls at all, our in-house team will design and build the structure you need.
Start Your Project
Partnerships Equal Structural Integrity
Whatever your industry, project, and desired application, the Legacy team of engineers will make your vision a reality. Start your project with the team who will provide you more than the structural integrity of your building a partnership.